My Yahoo Answers Profile:
http://answers.yahoo.com/activity?show=baQm9K1Paa
Come watch me dominate.
I came here, tried logging in, but each time it kept saying I wasn't registered,
I was like WTF, I've been on here for at least half a month, tried it again,
about an hour passed before I figured out that there are two DhammaWheel's out there,
one that was DW.com and this one that is DW.net, DW.com is for Theravada,
that is where I have been doing most of my postings.
But I'm glad I came across this by accident, I'm more into Mahayana and Vajrayana,
then Theravadin, ask a question over there about Sambhogakaya, and you receive no
answers.
Took Refuge @ Jade Buddha Temple in 1995:
http://www.jadebuddha.org/
but there American Bodhi Center is Huge,
I went there once, it was like a Pure Land in Texas,
about as badass as Chung Tai:
http://ctzen.org/sunnyvale/enUS/index.p ... &Itemid=69
Better yet watch the video:
http://youtu.be/D2c0q-bx88I
I used to be on E-Sangha till their site went Crazy.
It was fun, Iliked it over there.
I've been Buddhist for over 15 years.
I used the Buddhist Swastika as a means for advertising Buddhism, people would get pissed at me, wanting to start a fight, and
cover over to me, and I'd engage them with Buddhist Teachings, and nothing bad ever happened, I had the cops called on me a couple of times,
but they could never prove that I was being Racist, I have had numerous accounts on Yahoo answers because they kept banning me for using the Buddhist Swastika, symbol, even though I had educated everyone including Moderators about it, so I changed my name to Buddhist Prime, and kept giving awesome posts and questions. I hate to brag, but I am damn good at it.
I got myself a Buddhist Dharma Chakra from:
http://www.swordsfromspain.com/Conan_Wh ... an121s.htm
it is huge, but I'm huge, I'm standing at 6', 10" tall
Buddhism has never had a case of demonic possession, or a need for Exorcisms, or problems with ghosts or demons, that should tell ya something. The cross thing-a-ma-jig doesn't work like people think it does, ya need something more powerful.
Acquire the Protection of the Buddha.
Wear a Buddhist Swastika Necklace for protection. You can get them from here:
http://www.ezluxe.com/accessories/index ... 18c387352a
What Buddhists Believe
http://www.buddhanet.net/budsas/ebud/wh ... v/main.htm
I consider myself a Buddhist Missionary.
Used to hand these out too:
I just wish I had some pamphlets to hand out.
Had to make my own(I had a rubber stamp made which displayed this):
and I had to carry this with me always so as to explain what the Buddhist Swastika was all about:
and a picture of the Buddha as well:
Here's me:
and the shirt that got me so much attention, and rid my little town's ignorance of what Buddhism was:
Here's my Ride:
and again:
Christians hate me having this Book, but I think it is so Awesome:
This book makes a great dash board book for your car so the Protestant Christians can see it and squirm in their britches:
Here is a very hard to find pic, I was searching a Thai website, and came across this, it is so awesome:
Here is a very hard to find pic, I was searching a Thai website, and came across this, it is so awesome:
This pic is an awesome screen saver: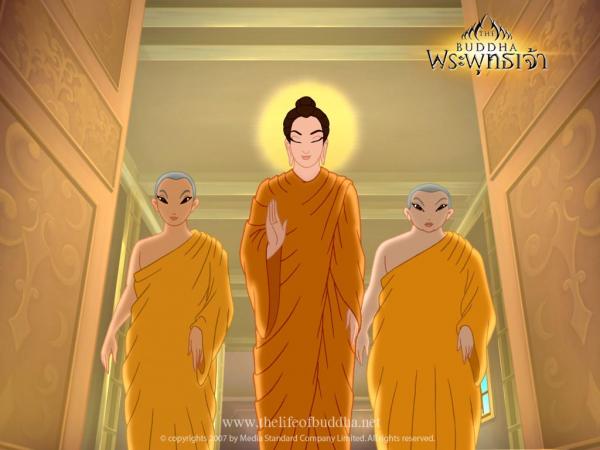 Can be found at:
http://gallery.palungjit.com/showfull.php?photo=5430
Other Cool Pics of Buddha:
http://gallery.palungjit.com/showgallery.php?cat=585