Here's a great and inspiring talk I had the good fortune of being present at. Given on Earth Day at Kagyu Samye Dzong London. Since th talk was at a dharma center, Satish weaves in lots of relevant dharma Teachings and wisdom from other traditions too. All of you anatmans; Don't be put off by the 'soul' in the title. It's being used in a differential context here.
We are all part of this healthy web of life maintained by soil. The Latin word humus means soil. The words human, humility and humus all come from the same root. When humans lose contact with soil, they are no longer humans.

need to embrace all of society. We need to solve social problems of poverty and wars with imagination, compassion, creativity and forgiveness. All problems can be solved by negotiation, friendship, giving in, letting go of ego and going into eco. Let us make a shift from from self-interest to mutual-interest of whole human society. If we can have a holistic view of soil, soul and society, if we can understand the interdependence of all living beings, and understand that all living creatures – from trees to worms to humans – depend on each other, then we can live in harmony with ourselves, with other people and with nature.

https://www.theguardian.com/sustainable ... ul-society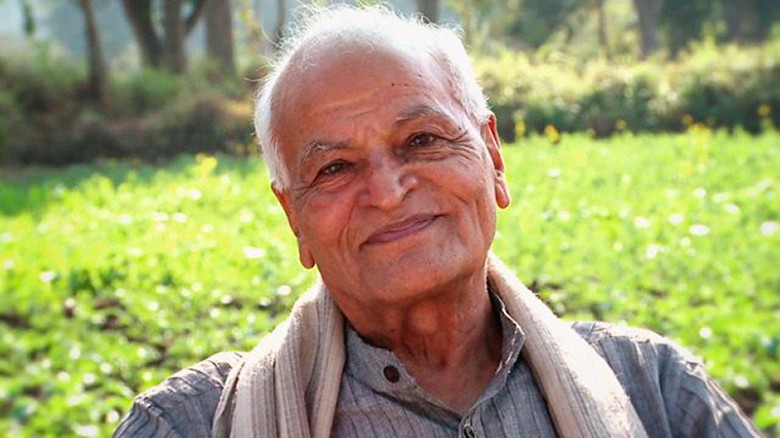 Satish Kumar (born 9 August 1936) is an Indian activist and editor. He has been a Jain monk, nuclear disarmament advocate, pacifist, and is the current editor of Resurgence & Ecologist magazine. Now living in England, Kumar is founder and Director of Programmes of the Schumacher College international centre for ecological studies, and of The Small School. His most notable accomplishment is a peace walk with a companion to the capitals of four of the nuclear-armed countries – Washington, London, Paris and Moscow, a trip of over 8,000 miles. He insists that reverence for nature should be at the heart of every political and social debate. Defending criticism that his goals are unrealistic, he has said,

Look at what realists have done for us. They have led us to war and climate change, poverty on an unimaginable scale, and wholesale ecological destruction. Half of humanity goes to bed hungry because of all the realistic leaders in the world. I tell people who call me "unrealistic" to show me what their realism has done. Realism is an outdated, overplayed and wholly exaggerated concept.