Dear Friends,
I am very happy to be able to introduce you the 21th Dhammayietra in Cambodia not only in memorial of Preah Maha Ghosananda. Attached you find detail informations about it.
Join to walk for peace in yourself and to share it!
I am thinking about to walk from Phnom Phen to join it. In any way I also kindly offer for those who like to join in this case or any time else, to stay at our house and take what we can share. (
hanzzee@hotmail.com
)
In case of the official Dhammayietra it is good to contact the Volunteer-Team under the email:
marydunbar@hotmail.com
or
syvornoddom@yahoo.com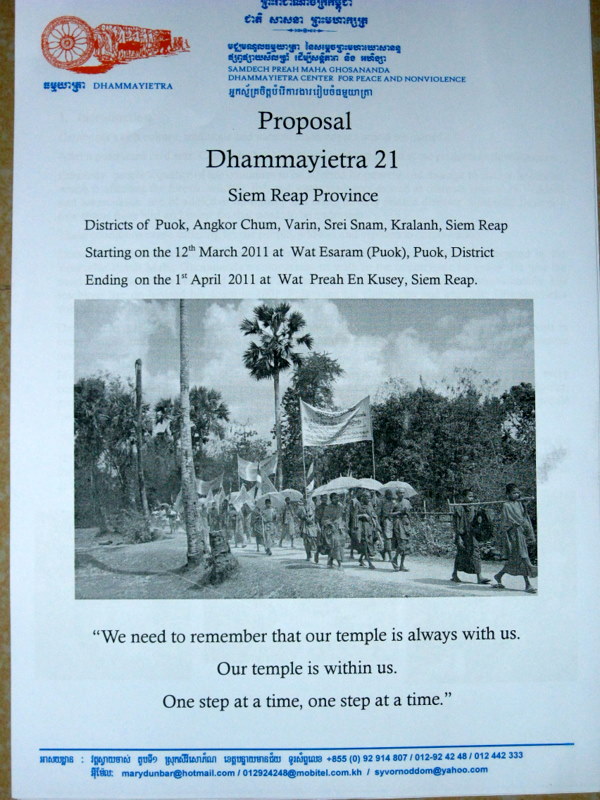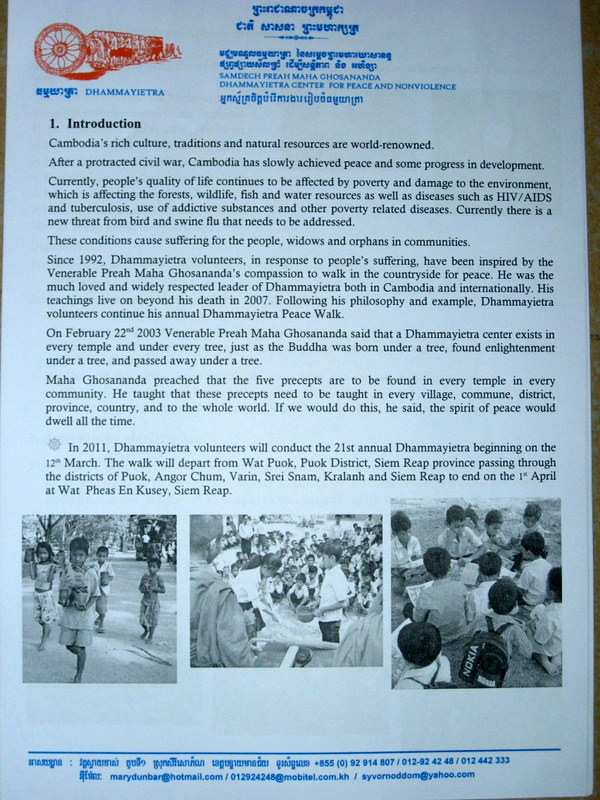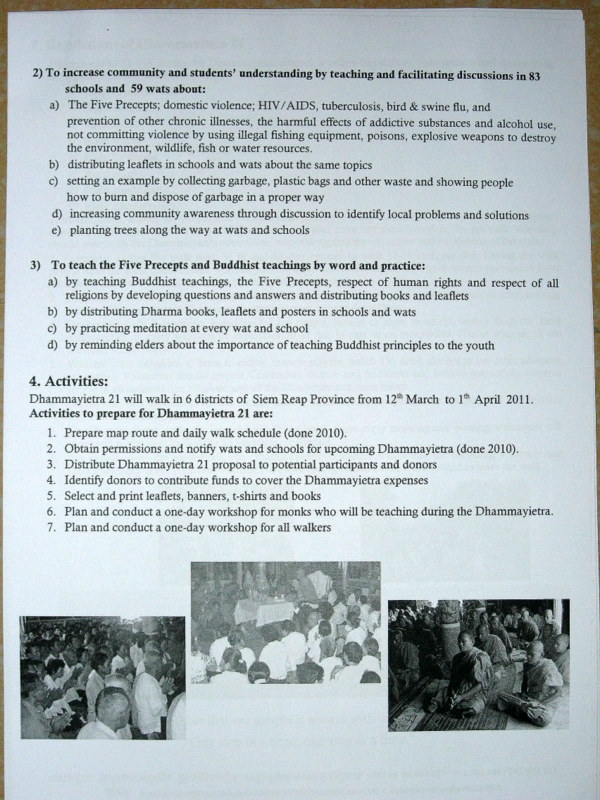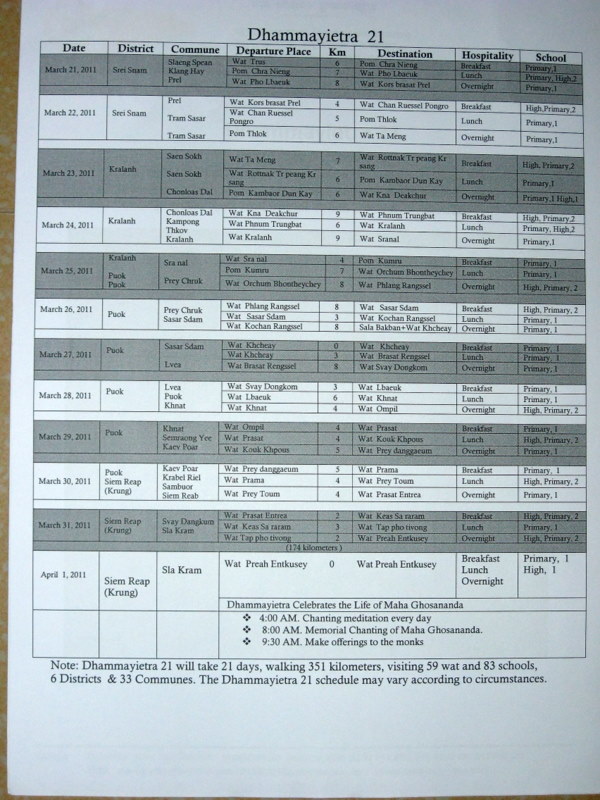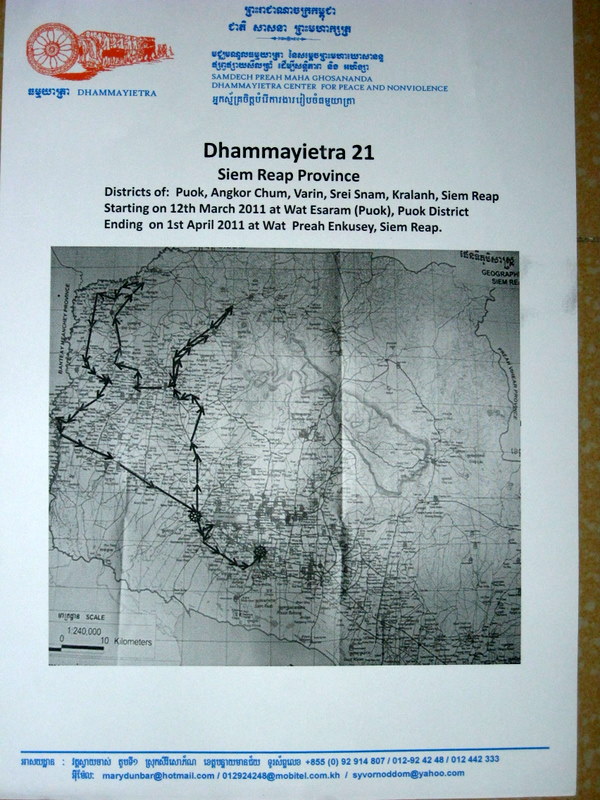 Peace is possible!
Step by Step