A famous living Korean teacher, not so known outside his homeland.
Website with teachings and poems:
Anguk Zen Center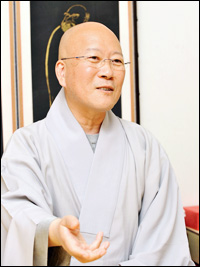 DON'T SEEK NO-MIND
You will feel as if the heavy load were off your shoulders
and cast off your skin
all of a sudden like a thunderbolt from the blue sky.
Who could express this joy of dharma
you feel through the whole body?

However,
you should neither indulge in the feeling
nor be dragged about by arising thoughts.

Don't wander in search of something in vain.
Time will be ripe enough of itself
for everything to reveal itself as it is
if you pass time like this.

On acquaintance
you are no-mind itself from the beginning.
Don't seek no-mind.