Sawaddee Ka
Yesterday I saw the picture of Thera Mahavira-Thavaro(หลวงพ่อพระราชพรหมยาน(พระมหาวีระ ถาวโร) @facebook, and I recall the day Tep/I went to his temple WAT CHANTHARAM (former name WAT THA-SUNG) at Uthai-Thani. We arrived there late afternoon, a monk let me stay overnight at the place for Upasikas...and Tep stayed at the place for upasakas...which we listened to Thera Mahavira-Thavaro's preaching(tape) through the telecom at night and meditation led by his preaching/guidance real early in the morning...his preaching was so wonderful.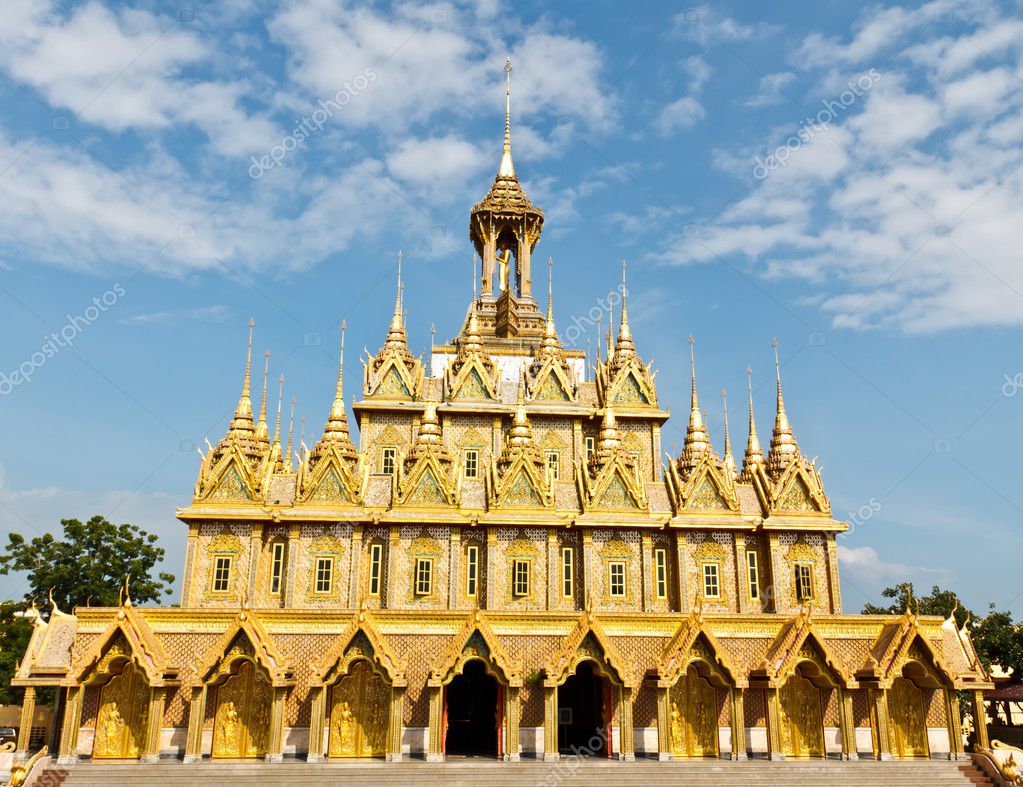 The Golden Temple
The Glass Temple
Thera Mahavira-Thavaro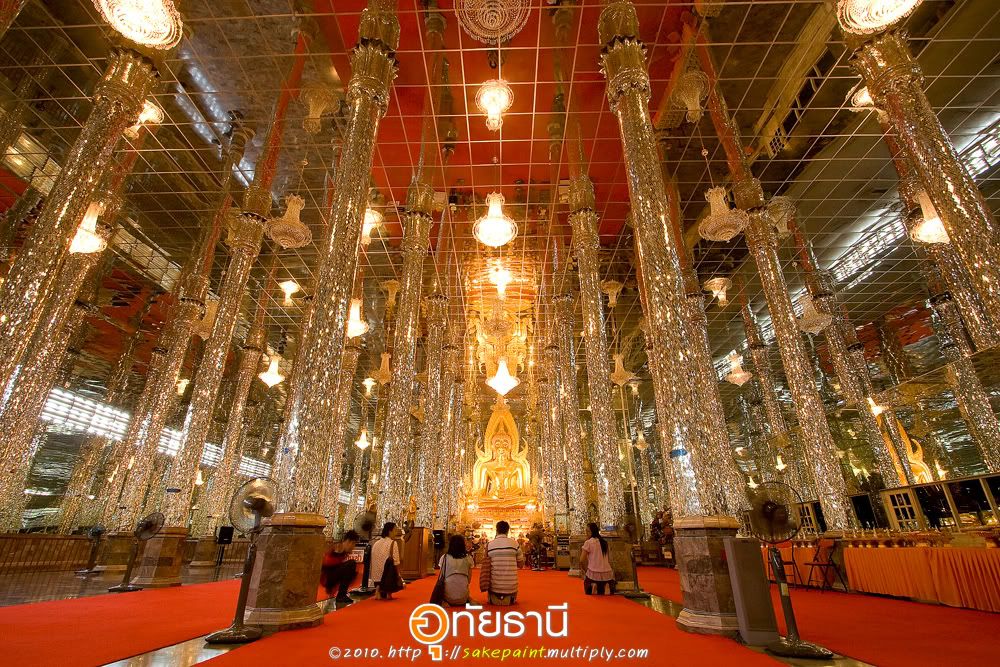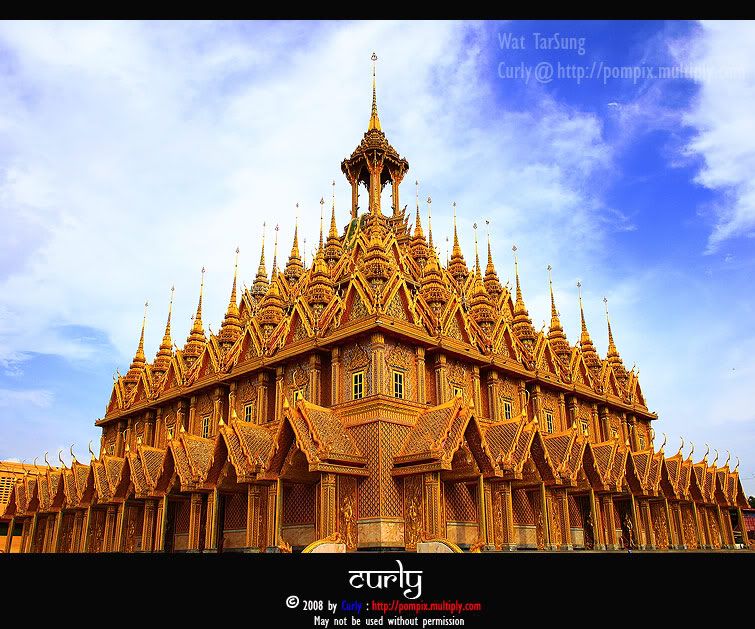 After breakfast, we went to see the most beautiful Buddha-vihara that was built according to what this Thera saw VIMANAS in heaven.They named it Glass-Temple, so beautiful beyond compare, I've never seen any temple like this in my life. Tep/I were so thrilled to see this magical temple, felt like we were in heaven...I wish my English was good enough to describe the bling-bling beauty and the splendid Buddha statue. Thera Mahavira-Thavaro was the first bhikkhu who designed the Buddha statues with crystals and rhinestones.
People including me, believe that Thera Mahavira-Thavaro is an Arahant...before he passed away he told his disciples to keep his body in a glass-coffin for people to pay respect..because his body will never be decayed..he'll look like 'sleeping"...And that is true, I saw his dead-body with my own eyes..his glass-coffin is always inside a special vihara, many people were there to pay respect.
Thera Mahavira-Thavaro was a good friend with Phra-Kruba Chaiyavongsa that I/Tep love very much..and both theras's dead-bodies never rot/decay ever!! I never had a chance to see Thera Mahavira-Thavaro in person when he was alive, eventhough I've heard so much about him/saw him on TV all the time.
Tep/I toured around this wat...very very big land with beautiful viharas as you can see from these pictures..Please let me tell you that pictures are not as wonderful/beautiful/amazing as the real temples/viharas. You may say that people donated so much money to Thera Mahavira-Thavaro..they say that to see him is to love/respect him..he also had very nice voice, his preachings were so beautiful to listen to, he always preached and introduced Dhammapada stories just like he knew these stories by heart.
********************
Love Thera Mahavira-Thavaro
tidathep