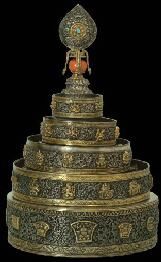 Birthday Greetings dear
Ngawang Drolma
---
I didn't know it was your b-day Ngawang Drolma. HAPPY BIRTHDAY!!!
How foolish you are,
grasping the letter of the text and ignoring its intention!
-

Vasubandhu
---
Happy Birthday Nagawang-a
Many blessings from da Sangh-a
When you're sad and you're blue-ish
Remember Buddha was Jewish!
Sergeant Schultz knew everything there was to know.
---
Founding Member
Posts: 2230
Joined: Tue Apr 07, 2009 8:44 pm
Thank you all
Best,
Laura
---
happy birthday!
---
Founding Member
Posts: 4143
Joined: Fri Apr 10, 2009 7:59 am
---
Silent contemplation.

Kind regards
---